St Andrews Guided Tour
Golf Oriented History Tours of St Andrews
April – September
10am, 12pm, 2pm, 4pm*
October – March
12pm, 2pm*
Daily tours all year round*
approx 1hr 45mins
* Check booking calendar for availability
St Andrews guided tour
with Richard Falconer. This is a St Andrews Golf Oriented History Tour of the town and Old Course, showcasing both golf and the historic quarters of St Andrews.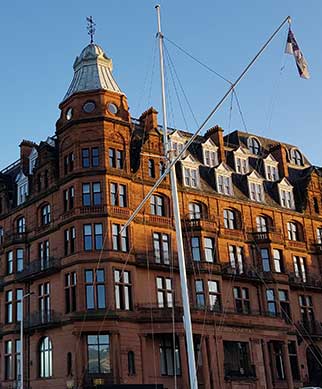 Your St Andrews guided tour guide is author and St Andrews historical researcher Richard Falconer.

Endorsed by St Andrews golf historian and artist David Joy. Noted globally for his portrayal of Old Tom Morris.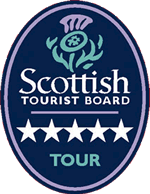 Richard's
St Andrews guided tours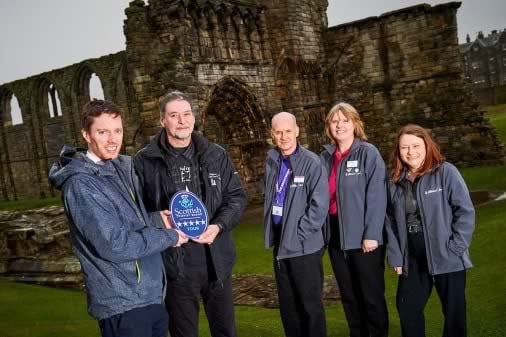 Visit
The Old Course
The Oldest University in Scotland (1413)

The Cathedral ruins (1160)
(with 124 noted golfers)

The Bishop's Palace (12th C)
St Andrews has always been instrumental in shaping the game of golf we know and love today. Indeed, golf has run through the veins of St Andrews for over 600 years.
When added to the general history of St Andrews there are over 2000 remarkable years to explore on this St Andrews golf-oriented walking tour.
"We went on a St Andrews guided tour with Richard and loved it. He is so knowledgeable about St Andrews. A great all-round tour"
"An ideal accompaniment to your golfing itinerary"
Tour duration approx 1hr 45 mins
Under 5s FREE
St Andrews guided tour
Sunday Special*
Your tour includes:
A walk on the 1st and 18th fairways of the Old Course
+
Have your photo taken on the famed Swilkan Bridge!
*Excludes Dunhill inc pre-post preparation days & medal days.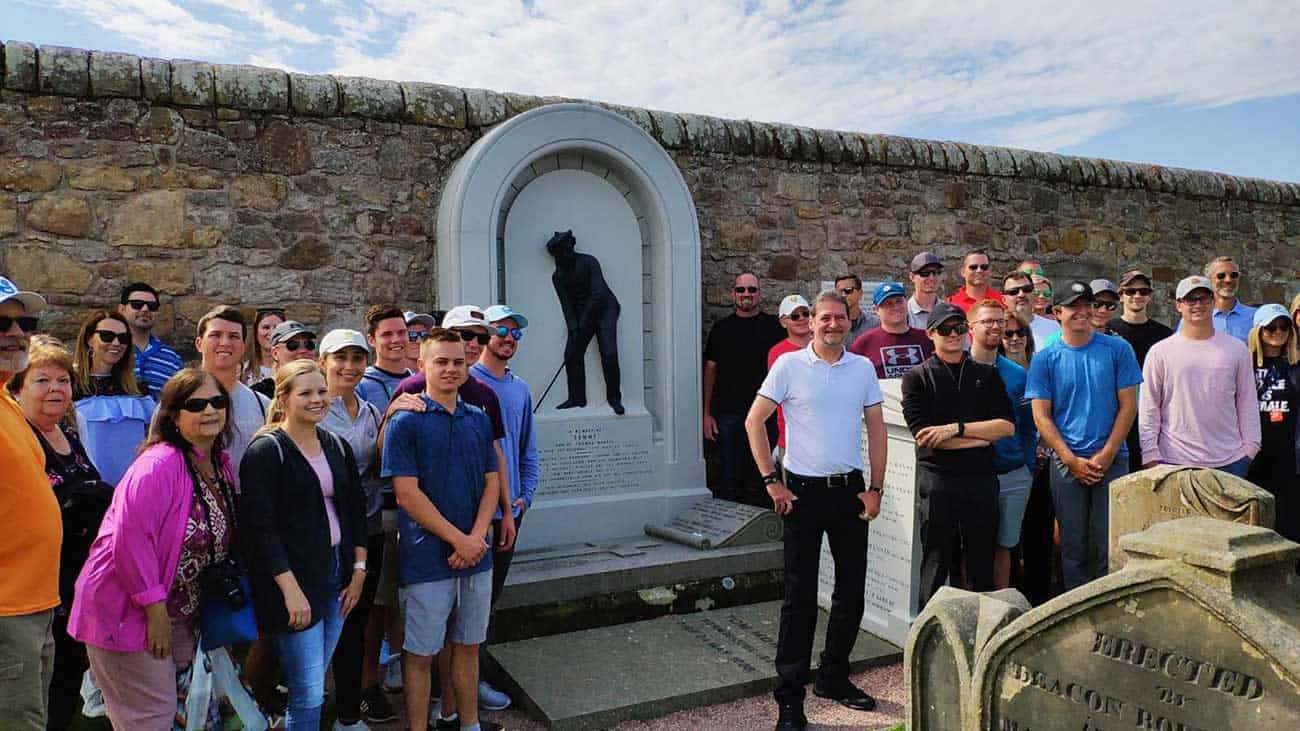 First booking of each tour minimum 2 persons
Good command of English essential.
Meeting point - outside Hotel du Vin, 40 The Scores, St Andrews, Fife, Scotland, KY16 9AS.
Only guide dogs allowed on this tour
Not suitable for wheelchair/mobility scooters
or those with walking difficulties/walking slowly.
Dress for the weather + suitable footwear
All tickets £16
Email for group rates of 11 or more.
AM/PM exclusive private/bespoke tours welcome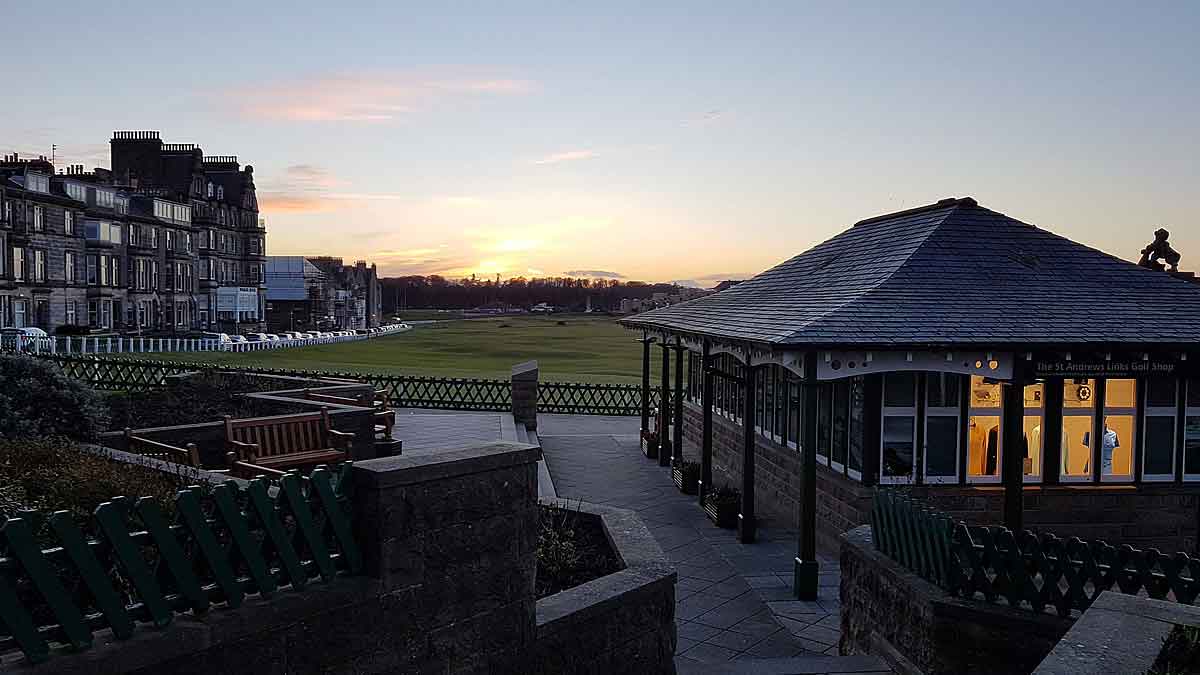 When will you come on a Tour?

Book your St Andrews guided tour
Only a 3 wood from the Old Course!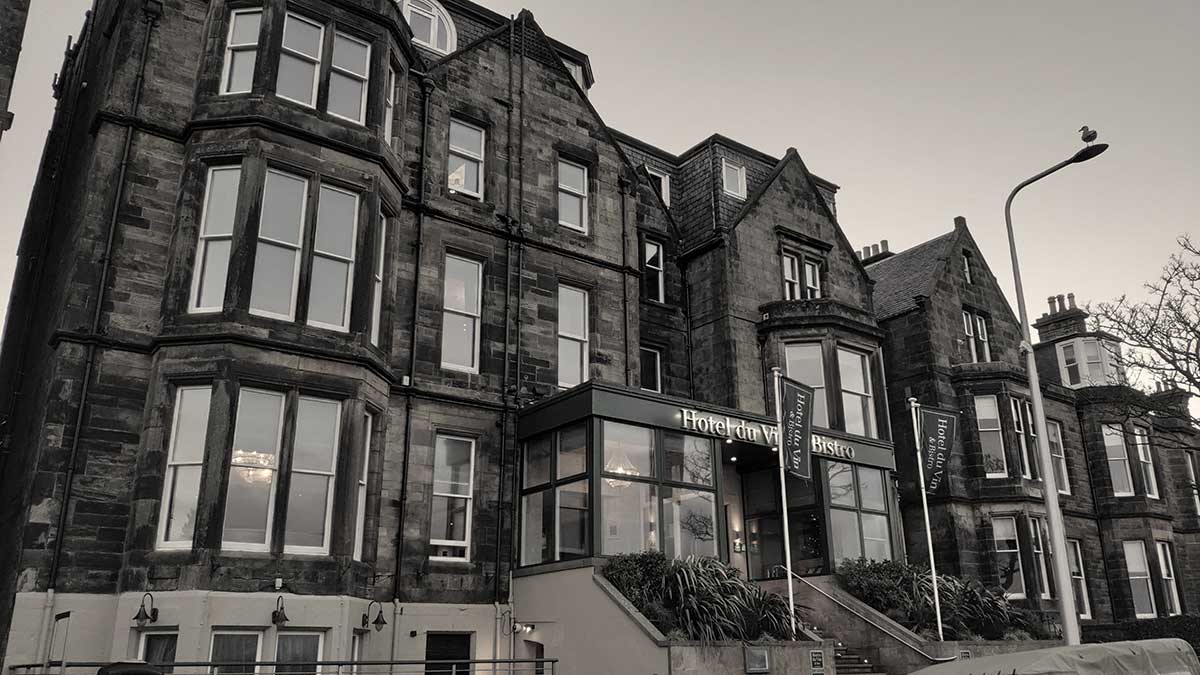 Address
OUTSIDE
Hotel du Vin
the ideal 19th hole!

40 The Scores
ST ANDREWS
KY16 9AS
This is an an ideal location to relax before or following your St Andrews golf tour amid the Home of Golf. Filled with charm, the hotel offers a personal welcoming service for refreshments, breakfast, lunch and dinner.
Your Tour Time
All tours start prompt at the scheduled tour times, so please familiarise yourself with the meeting point and allow plenty of time to be there beforehand!
Top Tip
Eating beforehand?
It can take a while to get your check
– please allow for this –
Running late?
Contact us before your tour start time
If you think you will be running late or are unable to make the tour, please contact asap via
TEXT ONLY before your tour start time
There are no refunds within 24 hours of the tour unless cancelled by the tour director and failure to notify beforehand negates your right to reschedule.